Testimonials
Houston Police Department, Mounted Patrol
Hello Walt, They are working beautifully! Thank You
Leslie G Willis
Sergant, Mounted Patrol
Houston Police Dept
The finest feeder on the Market, in my opinion
Feb 7, 2021---Love mine and so do my horses. So much better than nets!
Feb 5, 2021--I have over 30. They are worth every penny. Wasted hay is expensive. My horses enjoy their barrels.
Feb 5, 2021---Love our Porta Grazers.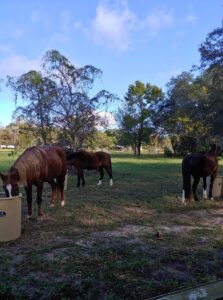 Feb 3, 2021--Love my Grazers. Horses are at home but usually only need to be filled once per day and almost zero waste.
Feb 2, 2021--I have two of them, they paid for themselves in under a year. 😊
Feb , 2021---Love my prota-grazers!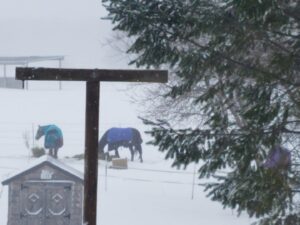 Jan 28, 2021--We have 3 and love them!! Horses do too 😉
Jan 27, 2021---We only feed in our Porta Grazers. Love them.
Jan 27, 2021--- Lola loves her Porta-Grazer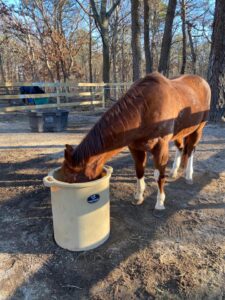 Jan 27, 2021---Porta Grazers well worth the money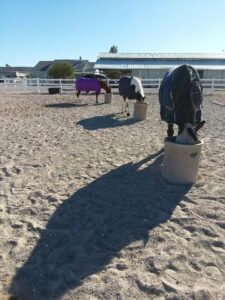 Jan 27, 2021---These feeders are not a gimmick. They work great and they are damn near bulletproof.
Jan 26, 2021---Rio loves his porter-grazer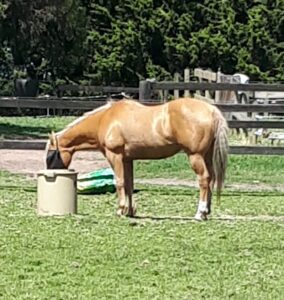 Jan 26, 2021---Al also loves his PG 🥰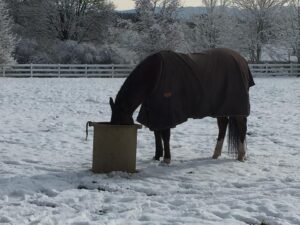 Jan 26, 2021--Joey also loves his Porta-Grazer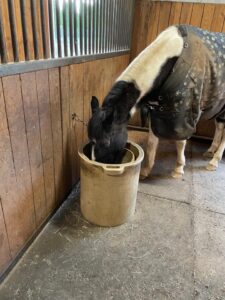 Jan 26, 2021---Love my Porta Grazers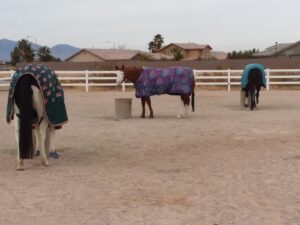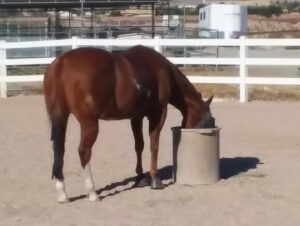 Jan 23, 2021---We have four of them and love them
Jan 22, 2021---My horse and I love our corner feeder!
Jan 21, 2021---Best invention since sliced bread.
Jan 19, 2021 ----Fyi, the Corner Porta-grazer is larger than the XL Portergrazer and it holds 4-5 large flakes of Teff grass hay. It lasts my horse nearly 24 hours. It's been a huge help in keeping the stabled horse relaxed, satisfied and ulcer free.
Jan 19, 2021---I have one of these and absolutely love it. No complaints.
Jan 19, 2021 These are amazing!
Jan 18, 2021--- I've been using portagrazer for years for my horse with insulin resistance & Cushings. He eats all day & night and has never had laminitis. His IR actually came down to normal also. I feed only 10% lo carb/sugar orchard grass hay and alfalfa.
Jan 16, 2021----Yes, my boy plays with his too. Eats a little, plays a little, eats some more. Best investment ever. Saves him eating too quickly and possible colic.
Jan 11, 2021---They are the bomb! Get the lid, makes a great water dish when traveling!
Jan 4, 2021--I got one for Christmas and I love it
Dec 26, 2020--We take our Porta Grazers with us when we travel or go to a show.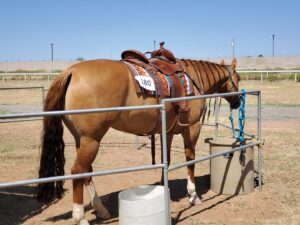 Carma Carpenter-Macpherson
Dec. 23, 2020---Great for camping too
Dec 20, 2020---Both my horses love their Porta Grazers. I love how easy they are to fill.
Dec 20, 2020---Best product I've bought for my horse this year
Dec 20, 2020---I have 4 of them .. best money I ever spent !!!
Dec 19, 2020--Best invention since sliced bread! My horse thanks you. No more upset tummies. He thinks it's great to move his bin around the paddock too without spillage. Love it !!
Dec 19, 2020  Thanks to Porta Grazer our injured pony can handle to be in the stable. 24/7 for two weeks. Greetings from Sweden.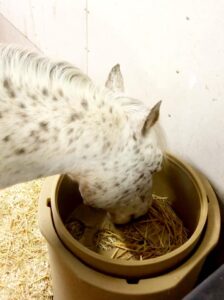 WOW! What an excellent product. It was recommended by my veterinarian. I ordered one for my messy, cribbing horse, and I absolutely cannot believe the difference! He loves it! He took to it right away, and was quick to figure it out.   He hardly cribs at all with his Porta-Grazer!
  My other horse is so jealous! So, I ordered one for her too! I have recommended it to several other people as well. Thank you for an awesome product!
Raisn Dixie Ranch Products
Dec 19, 2020---Best investment for our horses!
Paula Kent Prince Pacheco
Dec 19, 2020--I love my porta-grazer. When my horse is bored he will knock it over and play with it then when he wants a nibble he'll tip it back up to eat.
Dec 2, 2020--I love my porta grazer, light enough to take to shows, no wasted hay, mare is eating with her head down can be used in stall or out in paddock.
Dec 2, 2020---Awesome product!! Solves many issues - extends feeding, minimizes waste, encourages proper grazing posture, horses readily accept it (mine even plays with his- he loves it that much), easy, clean, durable...the list goes on...❤️
Nov 9, 2020---Love mine! Take them to shows and clinics!
Nov 5, 2020---Our horses really like their Porta Grazers. No more wasted hay, and they eat all day. We always take our Porta Grazers with us too when we take any of our horses to a show or horse camping.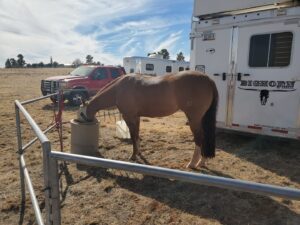 Oct 21, 2020--This has saved my horse from browsing on sand..he would wolf down his feeding and be so bored, now he's occupied, happy and healthier.
5-27-20 Using the Porta Grazer's have made a huge difference in the health of my horses!
5-23-20 Had mine, 4 for 4 years. So worth the money. 2 horses fill once a day.
5-22-20 Amen to that I love my Porta Grazer to I've had mine for a year and it is the best thing since bubblegum my mare looks great just like you said no hay waste they take their time they have to their busy it's wonderful it's pure selfishness the people that feed twice a day it's inhumane Now That We Know Better
5-22-20 You bet! I have had mine for at least 6 or 7 years. If my horses have an option they will always go for the porta-grazer. (Same hay)
5-15-2020 Who ever made the corner feeder is pretty much a genius. My horses are 100% happy with having hay all day long and I am happier with no wasted hay and them still having hay when I check in on them again. 👍🏻👍🏻
5-15-2020– Walt is a genius for designing the entire line of Porta-Grazers! The best investments in my barn.
May 14, 2020 Love my porta-grazers. I have 2
April 27, 2020 Our three mares love the Porta Grazers. Never have any problems. As stated when the boss mare moves from one feeder to another, the displaced horse just moved to the vacated feeder.
April 2020– Best feeder ever great for travel and at home. I have six if them
March 28, 2020 —Thanks for sharing! Wow lots of interesting information. I unfortunately have not one but two horses (related)with Cushing/IR and the porta-grazers have been a life changer for them along with meds. 😊
March 24, 2020 Bought two, and I love them, it's saved me so much in hay, and my horse like them. I'm going to order one more for my other horse.
Feb 29, 2020-- I've been using these for years. I like them so much each horse has one. Both in Michigan and Florida.
Feb 13, 2020--- Love my Porta Grazers ...no hay loss, horses eating correctly, no fighting over the hay!!!
Melissa Witherspoon-Grimes
Feb 8, 2020---I highly recommend these!!! I run a horse farm and we have three of them. Cuts the waste down to almost nothing. And it slows down them eating.
01-31-20 You don't know til you try it!!!!! ITS AWESOME. Main reason I got the Porta-Grazer is because I have a performance horse and it's great for slowing down the eating and helps tremendously with horses that are prone to ulcers.
  My horse can graze all nite long. Also when I'm away at a show I don't have to get up at 5am to feed. He's been eating all nite. It's great for travel. I've had so many friends order one.
01-2020– I have had one for 6 years, they are great. My easily bored quarter horse prefers his slow feeder to loose hay or hay nets. He loves to roll it around then stand it up to eat.
  As a bonus have not had so much wasted hay trampled into our Oregon mud. Also, it slows his eating so he is not getting fat. All win wins
Jan -2020 — Also great for shows when going over night
12-24-2019 Merry Christmas! My horses and I can't thank you enough for changing our lives for the better.
12-24-19 thank you so much for inventing the Porta grazer it has been a lifesaver for my horse she eats all day and all night it's just a wonderful feeling know that I'm doing as much as I can to take care of my horse thank you thank you thank you
12-23-19 Love love love my corner Porta Grazer! I've had it since last spring and just cleaned it with soap and water for the first time. It's been amazing for my ulcery horse who gets hind gut upset at the drop of a hat. I can keep food in front of her all the time without worrying about overloading her gut all at once
12-22-2019 These work great this time of year. We have used them for years keeps them busy all day and all the dirt and dust stays in the bottom.
12-05-19 we own 4 xl corner & 2 small for ponies. Best purchase I have made.
05-27-2019 My 2 laminitic minis who live on dirt munch away all day and night and i sleep knowing they are not hungry.. best thing i ever bought hands down
11-17-19 We have used them for several years. Love them
Oct 2019 —Wouldn't be without mine. I have used them for eight years (4 horses) with zero issues.
April 7, 2019 —We sure believe in the portagrazer. Big and small. We have 18 of them
April 22. 2019–I have 5 of them with half drafts and they are 10 years old! They are amazing!
04-23-2019 Well worth the price tag! I love my porta grazers and plan on purchasing more. I had a horse who would regularly get a little colicky after meals. Four years ago I got my first porta grazer and he has not colicked since. Not to mention that there is absolutely no wasted hay
April 20, 2019 —I just switched my whole farm to Porta-Grazers. They are amazing!
May 10, 2019 I just bought the corner feeder and can't say enough good things about it! If you board your horse the staff needs to be educated on how to use it correctly. That said, My horse dove right into it. She has metabolic tendencies as well as ulcer issues and this is perfect for her.
   I had been using a small hole net and I had to hang it high enough that she didn't get her front feet in it as she paws. I started to worry about neck issues because of the way she had to bite and pull back. The Porta Grazer is the perfect solution!
10-23-2018 We have three and absolutely love them!!! When we Rodeo we keep one in the trailer. So much safer than hay nets and no messy waste. Great product!
10/21/15 Hi! I thought you might enjoy this picture of my herd and their Porta-Grazers! I didn't quite get everyone eating all at once since me walking into the middle of the paddock to take a picture was pretty interesting. About 15 seconds after this shot, both donkeys came over for some scratches. I have been using Porta-Grazers for two years now. I was hesitant about the initial investment, but I have never regretted it. They have held up great and I love not having to clean up huge piles of trampled, ruined hay from the paddock. Thank you for a great product! Cheers,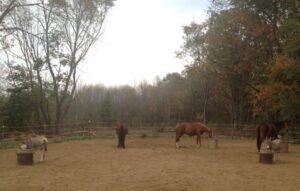 Via Facebook 9/24/15 I am so glad I purchased three Porta-Grazers for my horses. No more wasted hay, have not had a colic incident since the purchases, and the hay lasts so much longer than previously. Thanks, so much.
via Facebook 9/22/15 —I have several and love them. They are indestructible – even my destroyer horses can't break them.
via Facebook 9/22/15 –Just got mine & I'm loving it. My paint horse is a mess with hay, not anymore. Awesome product.
via Facebook 9/26/15 I've had mine at home for years. With a gypsy horse who is hard on everything. He's used the same one for years! Love them. I need to order one of the new model!
Couldn't be more pleased with our three feeders. We have a senior horse, who needed the bigger holes, with our other two quarter horses using the regular feeder. This is the BEST investment we ever made. You save so much money…there is no more wasted hay that has blown away or been messed on.
  We test our boys fecal every six months and there has not been sand in it for over a year. Our youngest gets bored really easy, so he loves to play with his. These things HOLD up!!! So, I wouldn't call them "Expensive", but rather a "Money Saver". You save money on feed, Sand Clear, and vet bills. Sounds like a win-win to me!
  Thank you, for delivering an AWESOME and QUALITY product!!! Feeling blessed!!
09-26-2013 I love mine. I'll never go back to any other method.
Boarding Facility
7-31-15- We have been using porta-grazers on our 43 stall boarding farm for over a year and I can say with conviction that they are one of the best decisions we have made. Digestive issues and colicky horses have dropped significantly since we installed them.
  We fill them twice a day and most of the horses have hay around the clock. We have never had a problem putting weight on picky thoroughbreds but these allow us to do the same job with less hay. That means that the horses are getting that much more nutrition out of each bite.
  They enjoy rolling them around the stall and putting them where they want them. They are a serious investment for a large barn but you will immediately see the difference when you clean out stalls in the morning.
On that note, we need to order 4 more feeders with the medium sized holes. Could someone give me a call. Thanks,
-Evan Gerhardt
Julien Welsh, Horse Breaker, Vic.
Australian Race Horses

Wow! What an excellent product. I first saw these in the U.S. and tried them out with my own racehorses before installing them in all my stables.
  Results have been fantastic with horses enjoying natural slow feeding and showing less problems with colic and other digestive issues. They also seem to enjoy playing with the Porta-Grazer™ instead of chewing their rugs, on their gates, or windsucking.
   Less mess in the stable means less waste & labour , so cost effective! Highly recommended.
"I am very happy with how the horses have adapted to them and I reckon the picky eaters are eating better, drinking better and having better bowel activity since they started with them".
Danny Curran, Thoroughbred Racehorse Trainer, Bendigo
Race Horses
23/10/2014 "In my 40 years of traveling and dealing with racehorses worldwide, Porta-Grazer is the most efficient, logical and safest method of feeding hay to stabled and paddocked horses.
  Respiratory disease in horses is one of the major, if not THE major factor in poor performance of racehorses. With Porta-Grazer you are simulating nature's method of mucous draining by feeding horses with their heads down in a clean, dust-free environment.
   Porta-Grazer minimizes the loss of hay that would normally find its way into waste via soiled bedding, giving you better economy with your feed. Prior to using Porta-Grazers in my stables, I would estimate between 1-2 biscuits of hay per bale were thrown out in the soiled bedding.
  Porta-Grazer enables slow hay feeding, allowing better digestion which, as modern veterinary research shows, is the best method for counteracting colic and ulcers – another major poor performance factor."
I bought 2 Porta Grazers a few months ago and have been delighted with them. They do everything that is claimed and work fantastically. I love that we no longer have twisting necks with haynets and of course they are brilliant out of the stable too.
  My horses picked up on how to use them in just a couple of days and now use them freely ….. As toys as well as feeders, so we're proving they're strong! Although I don't pay for the hay on the yard, if I did, I think these would pay for themselves really quickly as they stop all the normal hay wastage.
Ireland I have been using two Porta Grazers over the wettest winter I've known, in paddocks that resemble muddy ponds. After years of endlessly cleaning up wasted hay, blown around in the wind and trampled into the mud, I have at last found a genuine solution that beats haynets, haybars, hayboxes, racks and mangers.
  The Porta Grazers serve a number of excellent purposes for me – 1. No more wasted hay and wasted time. 2. Hay that lasts longer, as the horses can't consume it as quickly as when it is loose. 3. Ease of use: there's no fiddling around, the feeder is easy to fill, even in the dark or in bad weather
From the UK
Quick update – Indi loving it as am I. No more neck jerking, nor hay gorged, nor soiled in bed. Wonderful invention!
My vet saw him using it last week and was quite impressed – appreciated immediately the ease of use and as she said – stops him twisting and shearing his neck, which was exacerbating his shoulder and back issues. In fact, she thought his back was really soft!
I'll send a photo soon
HI Walt, I wanted to let you know how much Juarez and I LOVE the Porta-Grazer! His paddock is much cleaner- no hay blowing all over getting wasted, and it takes him 4-5 hours to finish a flake of hay.
The most amazing thing happened- one night I put a handful of loose hay on top of the grid, and instead of eating it, he pushed it aside and went for the hay he had to pull out through the holes! Thanks for developing such a great product.
I was not sure this was the right option…5 days and I could not be happier with our purchase of 2 Porta-Grazers!!! The horses now do not have hay anywhere in their stalls except in the feeder, what a pleasant change. THANK you! Bought them just last weekend at the NW Horse Expo
Steve Lantvit Horsemanship
The results I am seeing with the Porta-Grazer at my facility with the horses is amazing. Thank you for such an incredible product that helps keep my horses healthy and happy.
I love my Porta Grazers. I used to use nibble nets, but my equine chiropractor said eating from a net isnt the best in the long term. Eating with their head down is the best so I bought Porta-Grazers.
My wife purchased a Porta-Grazer at NFR last December. I was there with her and was very skeptical. We have a horse with severe ulcers, a cribber, kicker and just about everything else you list this product fixes, upon delivery of the feeder I thought here goes nothing. Well to my amazement in less that two weeks the horse has stopped all the above and the ulcers are much better. I am a believer!!!
Has made a big difference in my IR gelding…calm and relaxed in his stall..no more tearing up the small bite hay nets.. no more neck and back issues since eating in a heads down position…LOVE our porta- grazers!
Cribber
To my horse Amigos, I purchased a Porta-Grazer a few weeks ago for Joey. It seems like it helps alot with his cribbing. He now spends all day eating his morning rations. He then has a brief time before its dinner time.
  I have not fed him more but it takes my piggy horse all day to graze through his breakfast. Before he gobbled it down in an hour and a half.
 So far I like it. Im not a rep and dont get anything out of it but wanted to pass on something positive. Have a great day!
(via Facebook) Love our Porta-grazer. Our horse used to soak his hay on a daily basis. This made a huge mess in his water and a loss of good hay. Since we received and started using the porta-grazer, his water tank is clean and there is no hay waste. Thanks 🙂
Weight Control
Putting my pony on a "diet" was hopeless–He started eating dirt and I figured next was sand colic. And he didnt lose an ounce!
He now has Teff hay in front of his darling face 24/7 and has lost 50lbs! No more weighing and rationing… He's done it all on his own!
Yes it took some time but its miraculous. I didnt believe Walt when he promised it would work… but this man brought us something that I will never be without in my barn! Porta-Grazers are the bomb!
7 June 2013 Hello, I am not someone that usually gives any feedback for products I purchase so this is a rarity. I put up cameras about 3 weeks ago because I kept having tendon injuries I could not explain or afford anymore.
 What the cameras caught was my horse pacing in his stall at about 10:00 pm and 3:00 am and again at 4:30 am for about an hour each time because he was out of food. When the barn would feed at 7am he would be bucking and trotting, just full of it. Our barn only feeds at 7am and 2pm and the rest is up to the boarders. I would feed again at 8 am and 6pm but that was it.
 The Porta grazer was recommended by my vet so I ordered one. I received the Porta grazer about 2 weeks ago and there is a huge difference in my horse. I was so afraid he would just eat and eat and eat and would become a super "toad belly" but the opposite happened. He has lost weight and looks fabulous. He loves it!
 What the cameras are catching now is a completely content horse that always has food. He does not inhale the flakes anymore, he is content to walk away and leave some in the Porta grazer and come back for it later.
  I am completely surprised and thankful it works. We already have another boarder with one and there are 3 more on the horizon to be ordered by other boarders and even the barn manager is talking about it. Unbelievable something actually does exactly what is says it will. I wish I had known about this product a long time ago!
HI Walt, I received the porta-grazer and took it to the barn. The quarter horse mare took to it immediately. Some of the boarders really liked it for traveling, long winter days in the stalls, and camping out…thanks Will keep trying it our with other horses
Animal Welfare Specialist
Veterinary Medicine Extension
University of California
Davis, Ca
I just sold my last slow feeder hay net on eBay. Good riddance! I wasted so many hours filling up hay nets when I should have been out riding. Not to mention developing arthritis in my fingers from constantly tying and untying them. <3 <3 <3 (love) my Porta Grazers!
Love my Porta Grazer. Works way better than haybags!
I have use these and I LOVE them!!!….so do the horses… no wasted hay and they can "graze" all day!
LOVE my new Porta-Grazer (and so does Gypsy)!!! Its so quick and easy to load. Sure beats my Freedom Feeders and Nibble net! I am impressed by the strength of the plastic and the simplicity of the product. Ill be saving up for more.
Thank you
I love that it takes the horse awhile to consume their meal and that their head is in a "natural" grazing position–I think that is helpful for both digestion and respiratory health. So far, knock on wood, we have no horses this summer that are laid up, but i would give them the feeder so that their day was spent in eating. —
Animal Welfare Specialist
Veterinary Medicine Extension
University of California
Davis, CA 95616
Jill Lute - Folsom City Zoo Sanctuary
They are working well!!! The little mini still has some challenges getting to all the food, but we are very happy with them. Thank you!!
— (AT the time of this testimonial the Mini Porta-Grazer™ had not been designed, she was using a standard horse size Porta-Grazer™)
Walt- Thanks so much for an excellent product!! I have been using two we purchased at the symposium for almost a week now and IM totally convinced its the best slow feeder Ive gotten my hands on. I cant wait to share it with all my hoof care clients.
We bought four Porta-Grazers at the Packer Clinic in Klamath Falls this spring. We taught our horses how to eat from them at home, which was not hard, and we use ours for camping. When we are ready to go home, you cannot tell that horses were even there.
There is no hay on the ground; the horses are contented having their hay barrels handy under the highline for them to munch on when they want. They learn how to tip them over and pull them back up with their noses to shift the hay; the horses & our mules know exactly what they are doing to work their feeders.
 We are truly happy we made the investment in Porta-Grazers, and how much they save us on not wasting hay, and the horses don't have to eat in the dirt.
Thank you!
My 2 horses are loving this feeder. So am I. At first they would empty it before I got home. But now they have self regulated themselves and its never empty when I get home. I try to keep hay in it so they think no need to get anxious there is always hay in this feeder. Great product
I've been using this for about a year (the designer-Walt- is my farrier) and my horse loves it! The barn staff put it inside his old feeder (a large water tank bolted to the wall) and it works great. He likes it so much, he ignores all the loose hay that gets dropped on the stall mats when they carry the hay into the paddock.
Great product–So glad I got to try the prototype when it was first developed- My horses love them!