Traveling with your horse has never been easier
At home or on the go! Keep your horse on the same feed routine.
Whether you go camping, to horse shows, out for the day working cows, or just going for a trail ride Porta-Grazer™ makes traveling easy! No messy hay nets to deal with, no more cleaning up wasted hay off the ground when your ready to leave. Can even be used with your horse on a high line.
With the Porta-Grazer™ Traveler there is no more wasted hay whether at home or on the go!
Your horse stays on the same feed routine, which reduces stress and the chance of colic while traveling.
Place the hay or pellets in the Porta-Grazer™ put the lid on and off you go.
Once you arrive, the lid is a water trough holding approx 9 gallons of water.Self contained feeding/water system helps protects your horse against other horses illness.
Steve Lantvit-well known clinician and host of Sure in the Saddle on RFD-TV shares his experience with using Porta-Grazer at his ranch (Highgrove Farm in Indiana) and when he's on the road doing clinics and shows.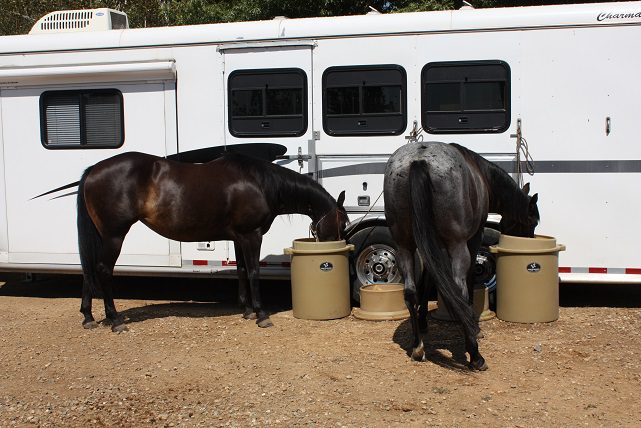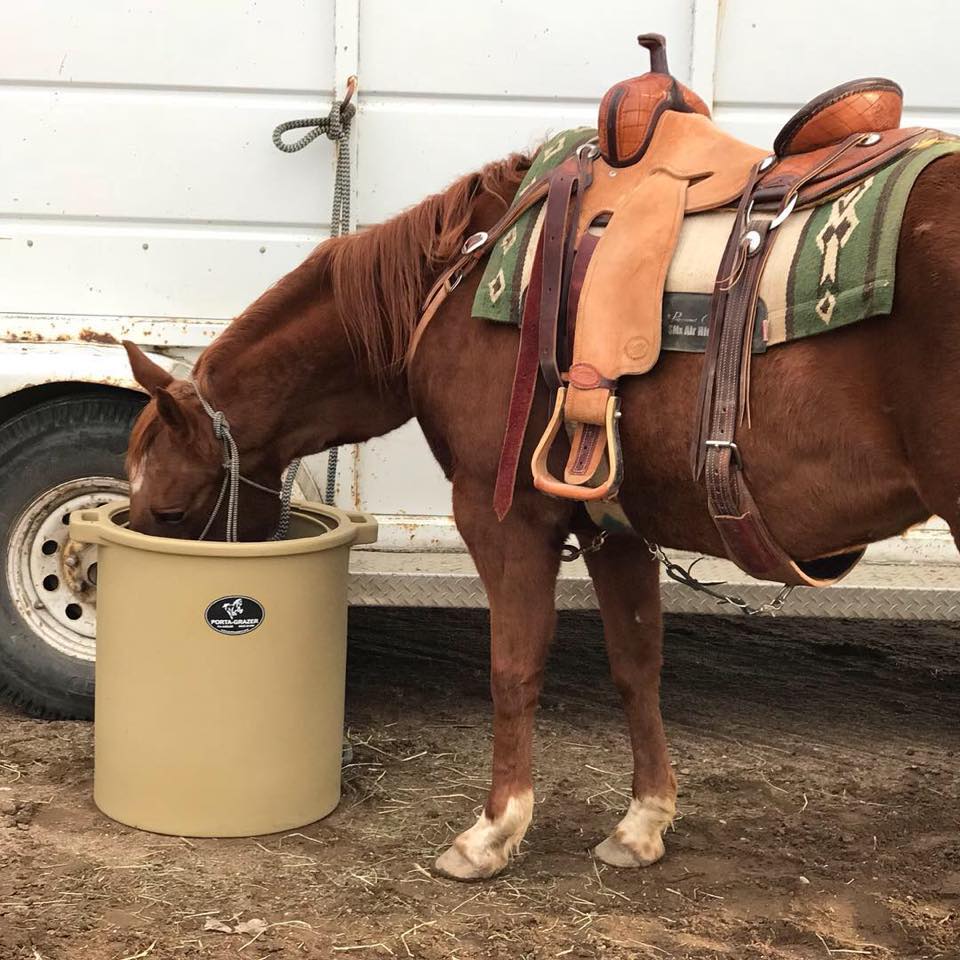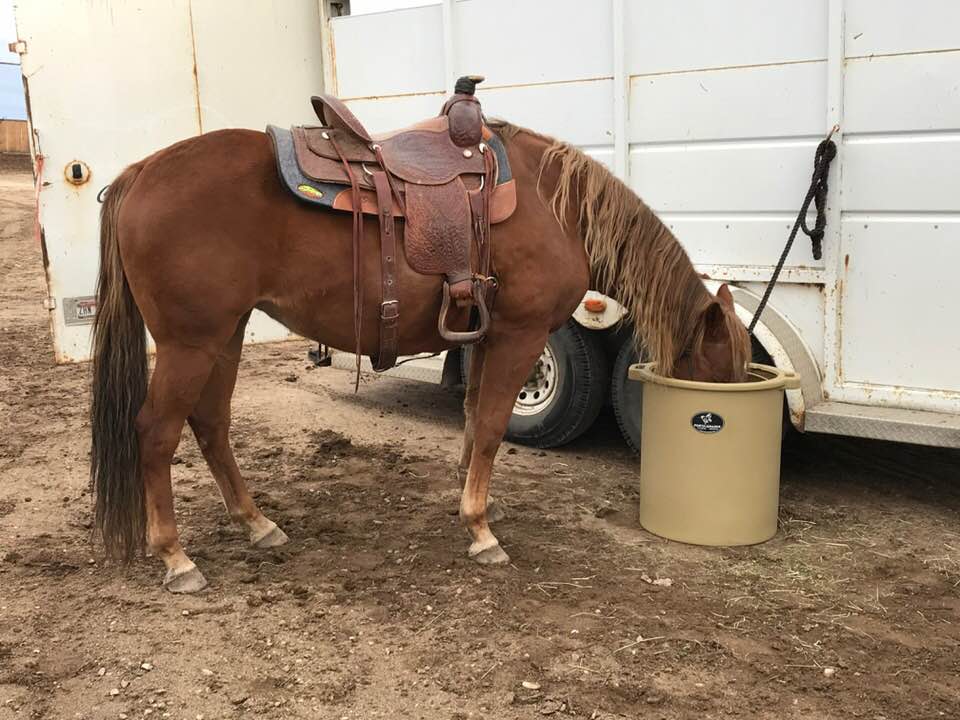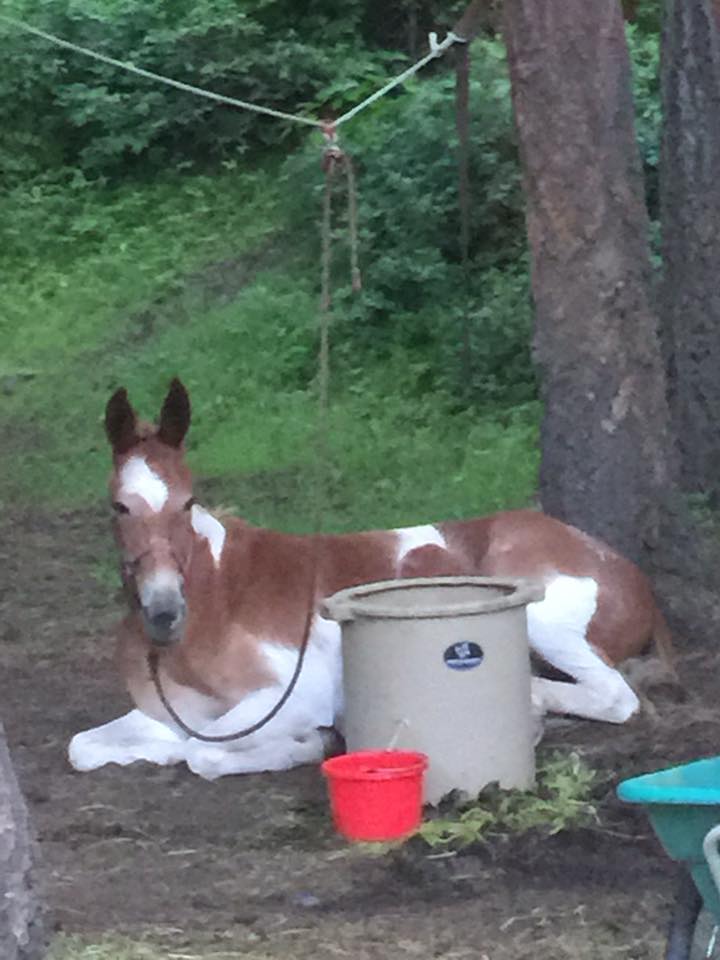 Other topics you may find helpful